Track Nation Presents "Savage World 2" by The Savages.
The Savages dropped "Savage World 2" Tuesday,  July 4, 2017. In 2 days The Savages have over 10.6 thousand downloads on Spinrilla. The Savages are 4 local female rappers BBJ, EGlizzy, Hot Girl Meka and Swagg Jazz.
The Savages are most known for their hit single "Break Him", which was released last summer and have over 1.7 million views on Youtube. "Break Him" went on to become a challenge on social media, the challenge dared people to freestyle their own verse over the instrumental version. Rappers including MoneyBagg Yo did a remix to the song. "Break Him" was dropped almost a year ago and still get parties hyped and a classic sing along on SnapChat; while flexing money, credit cards and possibly the man you breaking.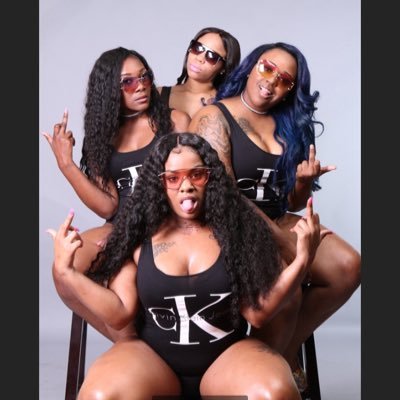 "Savage World 2" has 12 songs that are all produced by Track Gordy, with features from Ashley Ave and Webbstar. You can expect a few songs from the first mixtape on this one but  who can get enough of it. I can listen to the whole mixtape without skipping a song  for the entire 36 minutes  but my favorite songs will have to be "He To Open" and "Off & On". I can honestly say the Savages is the voice for every female in Memphis they are definitely hustlers and taking the Memphis Streets by storm. I also like the cover art for this mixtape too its street with sex appeal no wonder they empty pockets and wallets.
If you like the first mixtape I wouldn't hesitate to download this one.
Check Out The Savages " Savage World 2